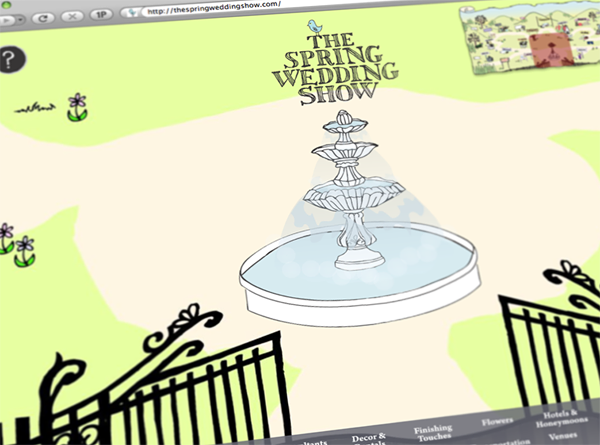 http://thespringweddingshow.com
An innovative project conceived as a walk in the park. (Pulling it off was another story). Working with Brooklyn-based designers Mélngerie, and Toronto-based animators 3Di, and featuring a soundscape by composer Nicholas Longstaff, the project is a time-limited online wedding tradeshow.
The interface promotes exploration and discovery by creating a whimsical lanscape, while simultaneously making quickly accessible information to those seeking it.
A Drupal 6 site with a  Flash-based front-end + Drupal back-end, featuring Lightbox2/Thickbox implementations. I'm proud of how un-drupal this drupal site is.
Screenshots don't do this project justice. The innovative interface, and animations set this project apart. I'm going to try to post a video showing the site navigation soon.
Filed under: drupal, work
|
Closed
|
---